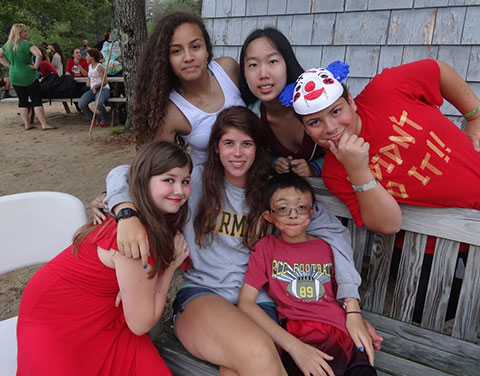 Thank you for your interest in attending The Arthur C. Luf Children's Burn Camp.
The 2020 camp that was to be held from July 12 through July 19th has been canceled due to the current COVID crisis. We will post the 2021 dates as soon as they are made available.
PLEASE NOTE: Any senior camper that would have been graduating in 2020 will be invited back for the 2021 Camp. There is no way we would let them miss out on their graduating year at camp! You will all be missed this year. Please stay healthy and feel free to contact the office at 203-878-6744 or cbcf@ctburnsfoundation.org at any time, for anything.
Please note the following:
Only children burn survivors whose birthdays, by the date of the camp, are from the ages of 8 to 18, are eligible to attend. All children attend free of charge.
We reserve the right to dismiss any child from the camp for disciplinary problems, emotional issues, or medical problems that would affect the child's camping experience. The parents or guardian listed in this application will be notified immediately if this action is required.
The camp address is 1174 Buckley Highway in Union, Connecticut. The phone number for camp is 203-878-6744 which is the Connecticut Burns Care Foundation office located at 601 Boston Post Road in Milford, Connecticut. There is an emergency number on the greeting message in case no one is in the office.