Enough cannot be said about the Raging Knights and their dedication to the Connecticut Burns Care Foundation and the Children's Burn Camp.
The check for $5,200 was officially presented to CBCF on December 4th at Park View Restaurant.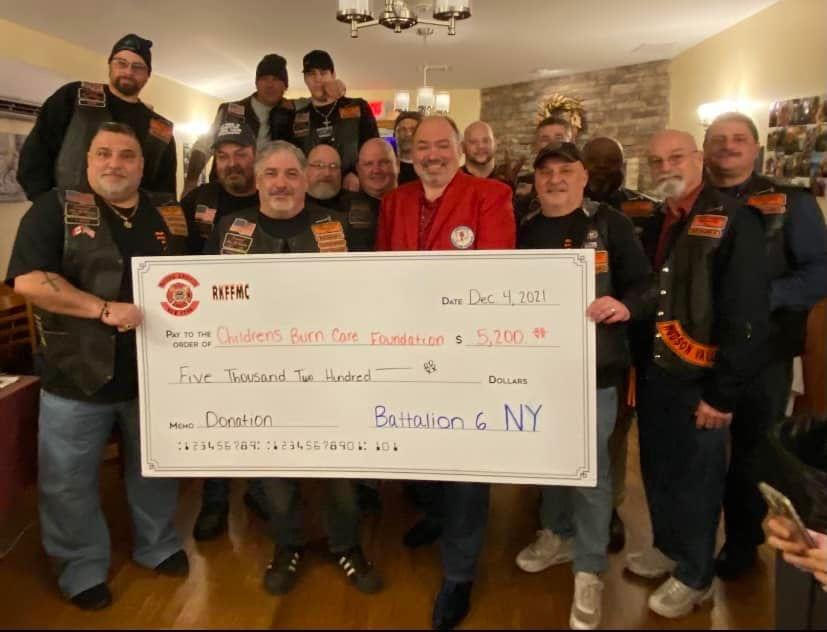 The Raging Knights pictured: Rob Malatesta, Nicky Malatesta, Rich Finan, Jaime Uszenski, Perry Nenni, Phil Geras, Peter Geraci, John Lassiter, Tony Yenzer, Glenn Barry, Glen Steinard, Gary Steinard, Bob Shaffer, Scott Corkey, Blasé Knabl, Executive Director of CBCF Dominic Mantuano.
Thank you for a great evening.